"If I Am Sidelined I Will Resign" – Deputy Special Prosecutor
In a clear case of like minds working together, Deputy Special Prosecutor Mrs Cynthia Lamptey has vowed to resign if her boss, Martin Amidu or anyone decides to sideline or interfere with her job.
She told legislators vetting her for the position the new office requires people who are strong and independent.
"If I am sidelined I will resign," she told members of the Appointments Committee of Parliament, Wednesday.
Her boss, Martin Amidu had already served notice, he would walk, if there was any political interference by the Akufo-Addo-led administration.
READ ALSO: VIDEO: Anas Aremeyaw Drops A Teaser On Sports Corruption
Cynthia Lamptey did not waste the opportunity in reiterating her threat to resign if her duties were interfered with.
The Deputy Special Prosecutor also espoused the principles of integrity which she said must be brought to bear in public office.
According to her, she has never taken a bribe in her 29-years' experience as a lawyer in public service making her one of the most suitable persons to act as Deputy Prosecutor.
The nominee was the former acting Director of Public Prosecutions at the Attorney General's Department and had worked with Martin Amidu who was at a time the Attorney-General under the John Mills-led government.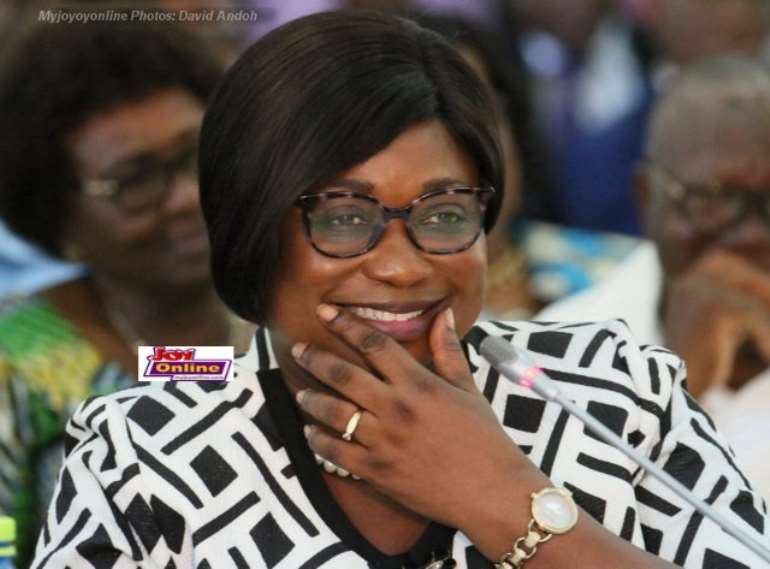 Cynthia Naa Koshie Lamptey also vowed to fight the canker of conflict of interest in Ghana's public service if she is confirmed.
As a commitment to dealing with the menace, Mrs Lamptey said she will not employ any relative or person likely to compromise her position on the conflict of interest situation.
After about two hours of vetting, members of the Appointment Committee have decided unanimously, to approve her nomination.
She will, however, be officially approved at the plenary when the members of the committee submit their report.
When confirmed, Mrs Lamptey will be assisting one of the fiercest, no-nonsense advocates, Martin Amidu in the office of the Special Prosecutor.
The office was created by the Akufo-Addo administration as one of the vehicles to fighting corruption in public sector.
Amidu has since been vetted and sworn in as Special Prosecutor even though there is a Supreme Court case challenging his appointment on the basis of his age.