3 Men Arrested For Smuggling 92 Parcels Of Wee
The Police have nabbed three suspects in the Western Region for attempting to smuggle ninety-two parcels of wee.
According to the police, at about 10am on Tuesday, policemen on duty at Apremdo barrier stopped the truck to conduct routine checks.
YOU MAY LIKE: Two Siblings Sentenced To 3 Years For Incest
During the search, the police discovered bales of sacks containing dried leaves suspected to be narcotics.
The suspects, Kwaku Quansah, Francis Ackah and Ali Amadu, were arrested following a routine check on a DAF cargo truck on which they were travelling.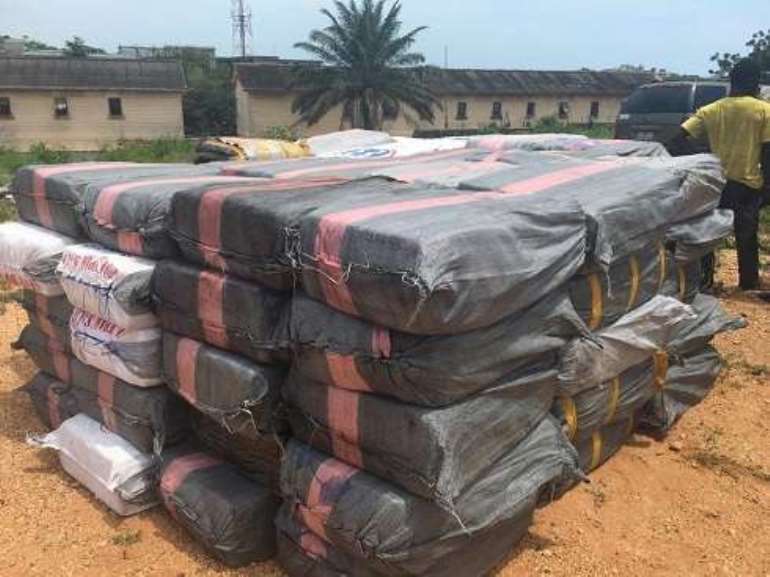 Suspected drug peddlers
The occupants of the vehicle including the driver took to their heels; but the police with the help of some civilians managed to arrest three of the suspects who were on board the truck.
The suspects and the vehicle have been handed over to the Western Regional Drug Law Enforcement Unit (DLEU) for investigations.
READ THIS: Two Siblings Engaged In Incest Remanded In Elmina