Bawumia And Wife Samira Take A Walk Around The Streets Of London
The Vice President, Dr. Mahamudu Bawumia has taken to the streets of London with his wife, Samira Bawumia, as he recovers from a recent ailment.
Pictures and a video circulating on social media show Dr. Bawumia taking a stroll with his wife.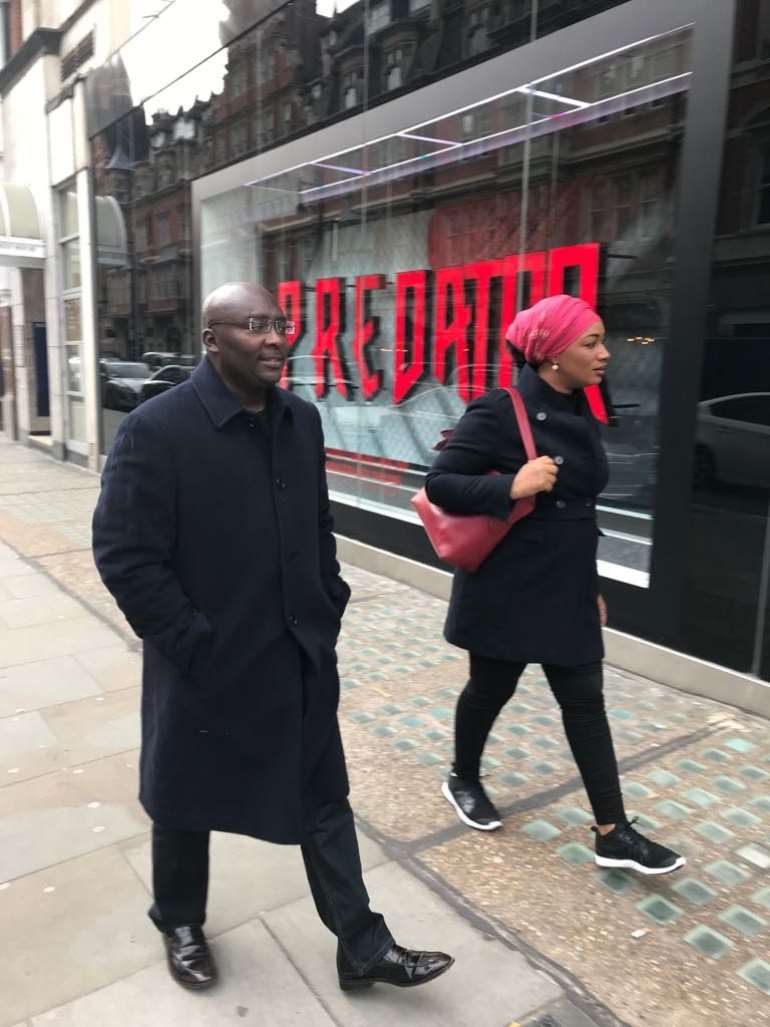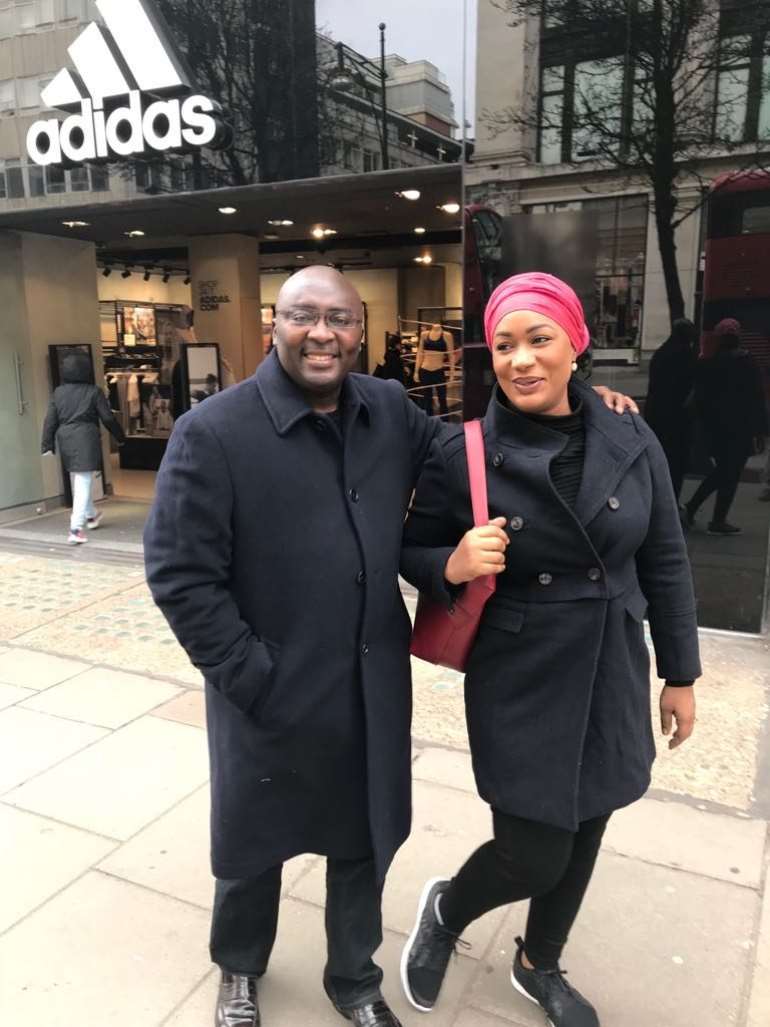 At a point in the video, which can be viewed here , the Second Family stops to interact with a Ghanaian national who runs over to greet them.
Dr. Bawumia left Ghana for the United Kingdom last week Friday on medical leave after the Presidency revealed that he had been taken ill earlier in the day, and was undergoing medical tests.
The Information Minister, Mustapha Hamid, later added that decision to fly Dr. Bawumia to the UK, was to ensure that he was kept away from visitors who may disturb his rest and recuperation period.
Prior to these pictures coming out Samira Bawumia offered some assurances concerning the recovery of the Vice President saying her husband was "doing very well" and looking "forward to returning to work soon."