NADMO Wants Clearance That Accra Mall Is Safe
The National Disaster Management Organisation (NADMO) says it is assessing whether or not to keep popular shopping center, Accra Mall, still open following an engineering malfunction, Thursday.
Panic gripped shoppers and workers at the shopping mall when parts of the ceiling at the Electronic Hub caved in and injured at least three persons.
The injured persons are currently receiving treatment at a clinic run by the shopping mall.
Related: Akufo-Addo 'disturbed' by Accra Mall accident
The police, NADMO and other security agencies who arrived at the scene shortly after the incident that occurred around 12 pm cordoned off the area and managed to restore calm.
"Full-scale investigations have just begun and [we are considering] if it is safe for the entire mall to be opened to the general public, and only the affected part cordoned off. That is the discussion we are having with managers of the mall; to see whether it is safe to open up the mall while investigations continue," said Richard Amo Yartey, Head of the Geological Disaster Department of NADMO.
He said NADMO's own initial assessment has revealed that the damage is not likely to cause other structural breaches.
"If the [investigation] report suggests that other parts of the structure would have been impacted upon, then we could order for a general assessment of the integrity of the entire roofing of the mall.
"NADMO will conduct an investigation but the owners of the premises will also have to conduct their own investigations to ascertain the situation," Mr Yartey explained.
Meanwhile, Works and Housing Minister, Samuel Atta Akyea, who has visited the scene, told Top Story on Joy FM that managers of the mall have been reassuring in the actions they have taken so far.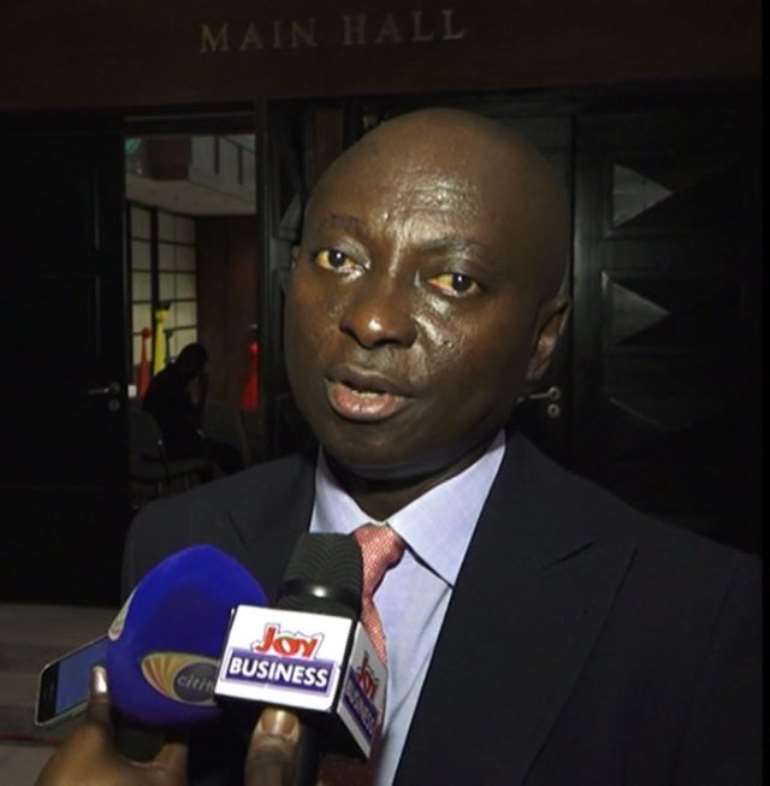 He said he was assured that all the roof structures would be checked.
Marketing Manager at the shopping mall, Denise Asare, has also said the mall has resumed operations because preliminary investigations do not suggest the place should be closed to shoppers.