The President Must Address Zongo-Police Tensions – Chief Imam Spokesperson
Spokesperson of the National Chief Imam, Sheikh Aremeyaw Shuaib has called on President Nana Akufo-Addo take an interest in the allegations of police brutality by the Zongo community in Kumasi.
The killing of seven Zongo youth suspected to be robbers has sparked angry protests from the Zongo community.
Sheikh Aremeyaw told Citi News it was clear the Zongo community has had enough and want to be heard.
"I think that we should all look for a way to mount pressure. Almost every week, a new incident takes place."
"There must be certain voices that insist… for both previous and subsequent issues that are coming and require a proper investigation, we should not keep silent over it. Even the President himself, we must request of him to say something publicly and to insist that an investigation is necessary," Sheikh Aremeyaw said.
Earlier today, the Inspector General of Police and his entourage were chased away by some irate Zongo community members at the Kumasi Central Mosque as protests over the killing of seven of their youth continue.
The youth defied the Police's riot control measures and pelted them with stones and other projectiles as they lined up to attend a meeting with the leaders of the Zongo community.
The Minister for Inner City and Zongo Development, Boniface Abubakar Saddique is currently in Kumasi to meet with the Ashanti Regional Minister and the Regional Security Council (REGSEC) over the tensions.
He told the media he expected a probe into the matter.
"Until I get the root of the matter, I cannot conclude. I can assure you that there will be an inquiry team to take up the matter," Boniface Abubakar Saddique said.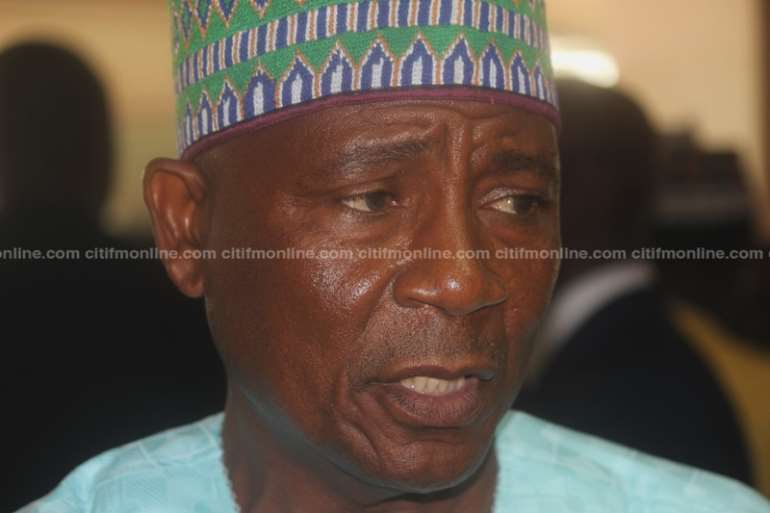 Abubakar Boniface Saddique
Relatives of the seven men killed by police after they were accused of being robbers have accused the Kumasi police of framing the deceased persons by planting weapons on them after killing them.
They insist the seven men were not robbers but were instead killed in cold blood .
Though the police are yet to confirm the identities of the alleged robbers, the Ashanti Regional Police Command has said the operation that led to the killing of the seven was based on intelligence.
The seven were believed to be part of eight suspected robbers, whose attack led to the death of a Police Officer with the SWAT Unit of the Ashanti Regional Police Command at Ayirebikrom near Manso Nkwanta.
The Ghana Police Service has said it will allow for independent investigations into the killing of seven young men by some personnel of the police at Asawase in the Ashanti Region.